Fencing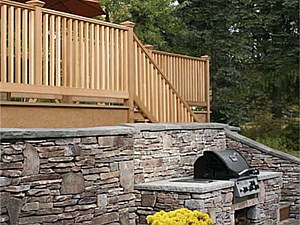 Park Place Pavers is a leading fencing company serving the greater New York region. We provide a wide range of fencing services for both residential and commercial properties. Our professional fencing contractors have been designing and building top quality and visually appealing fencing for many years. We continue to provide our clients with professional fence designs and installations.
As a full service fence company we have all the knowledge and experience required to install any type of fence for any type of property; put us to the challenge and you will be astounded with the results. Our professional fencing contractors will guide you through the whole process from the start to the completion of your new fence project.
Fencing Materials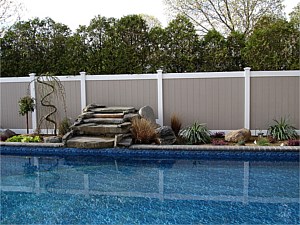 One of our fencing contractors will assess your site and help you choose the right type of fencing material for your particular needs and for your individual property needs. No job is too small or too large for us and we will work within your budget to get you the best fence possible!
At Park Place Pavers our residential and commercial fence services includes:
Wood Fences
Pool Fences
Privacy Fencing
Security Fencing
Vinyl Fencing
Chain Link Fences
Aluminum Fences
Iron Fences
PVC Fences
Gates
Ornamental Fencing
Custom Designed Fencing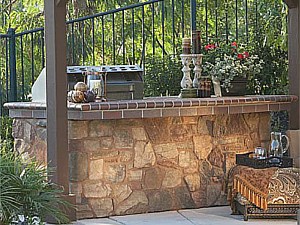 At Park Place Pavers we offer our clients design advice and suggestions as well as material ideas for your fencing project. Fencing is seen as such a practical feature that the aesthetics is often not a concern. However, gone are the days when you had little choice in the field of fencing products. Your fences don't have to be plain and boring any longer. There is a wide range of fencing manufacturers and designers on the market today. This means that there is many more choice these days when it comes to your fencing. We can help you create a really stunning looking fence that will enhance the look of your property!
Our fence contractors can advise you on the right type of fencing material for your particular fencing application. Let the professionals work out the best type of material for your location, budget and specific type of fence project; whether it is a pool fence or a privacy fence you require we have the solution for you. We want to take all the hassle out of your fence project, so why not leave it to the experienced team at Park Place Pavers?
Fencing from the Professionals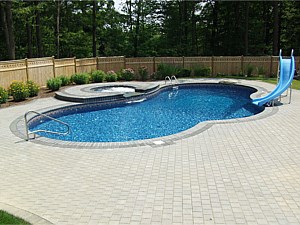 Park Place Pavers is a fully licensed, insured and reliable fence company serving greater New York. We realize that your satisfaction is the only way to maintain our success. The only way to achieve this success is by providing our clients with consistent, fast, friendly and knowledgeable services with top quality workmanship.
We understand that all our clients want is an appealing looking fence that will also be durable, sturdy and last a long time through all kinds of weather conditions. The addition of new fencing throughout your residential or commercial property will increase the curb appeal and also increase the value of your property over all. Allow the professional fencing team at Park Place Pavers to take on your next fencing project. Contact us today and we will provide you with a free consultation!